October 2020
Oct 15, 2020
It's finally starting to look like fall here at Watercrest! At last, there is a season while being locked-down. One resident was diagnosed with Covid-19 last week so the restrictions have tightened down a bit. Nice to see more people out walking their dogs and sitting around the fountain. Sometimes a little spontaneous jazz will even happen in the hallway.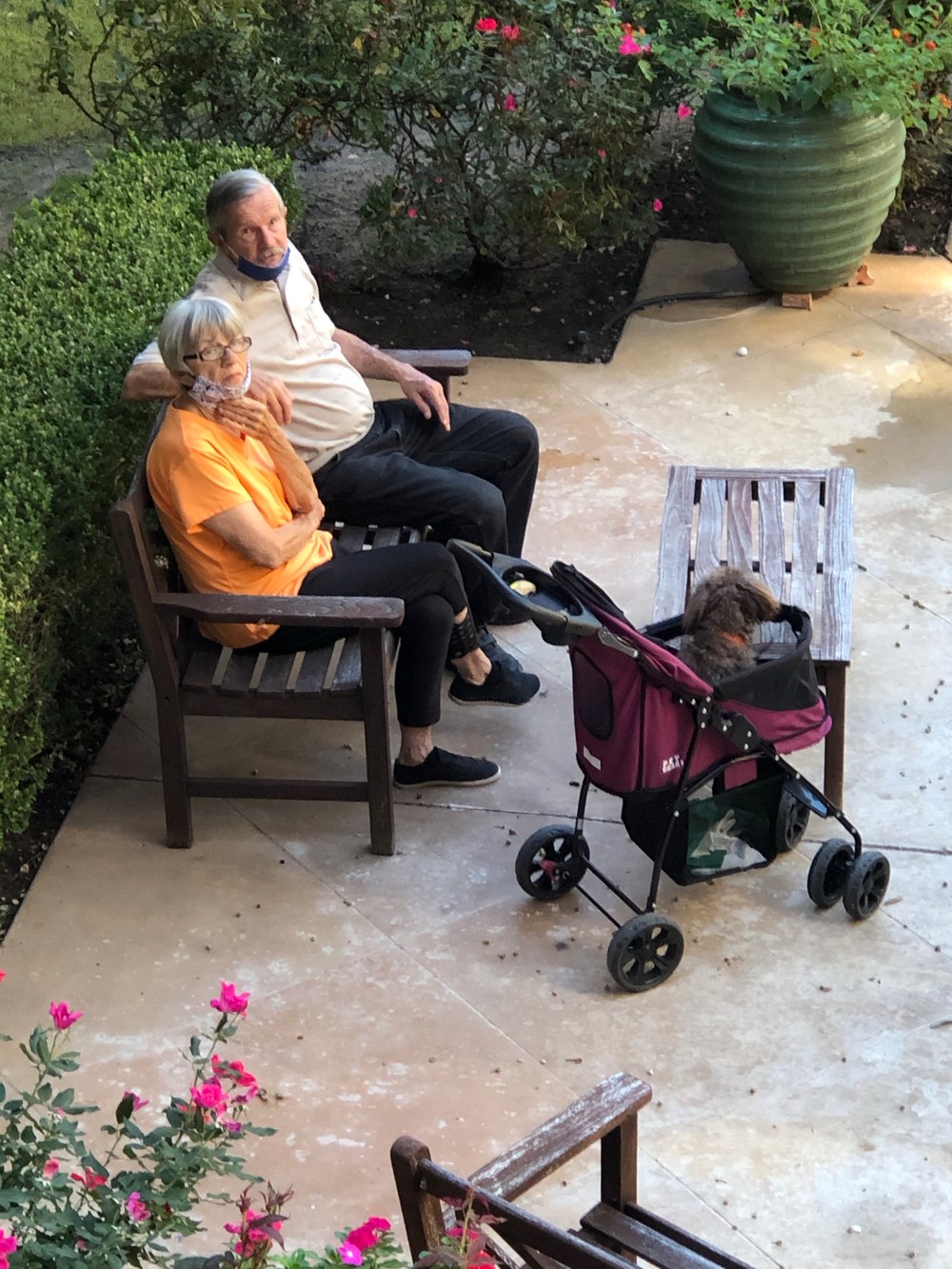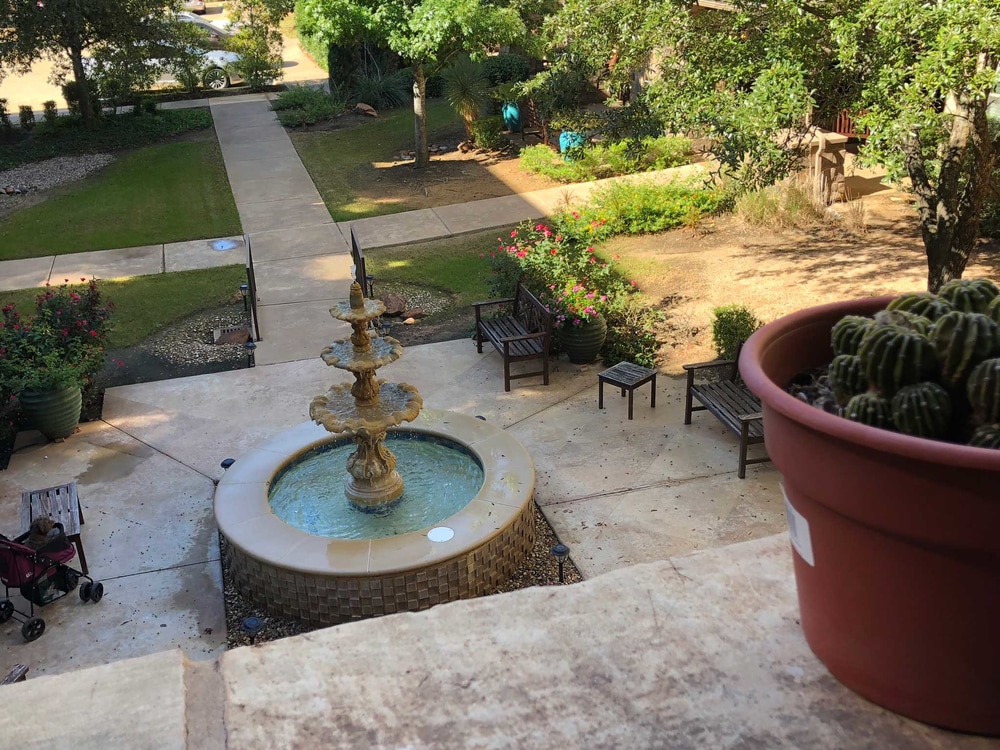 Watercrest is currently running a contest for the Best Doorway Autumn Decoration. John has snapped some pictures.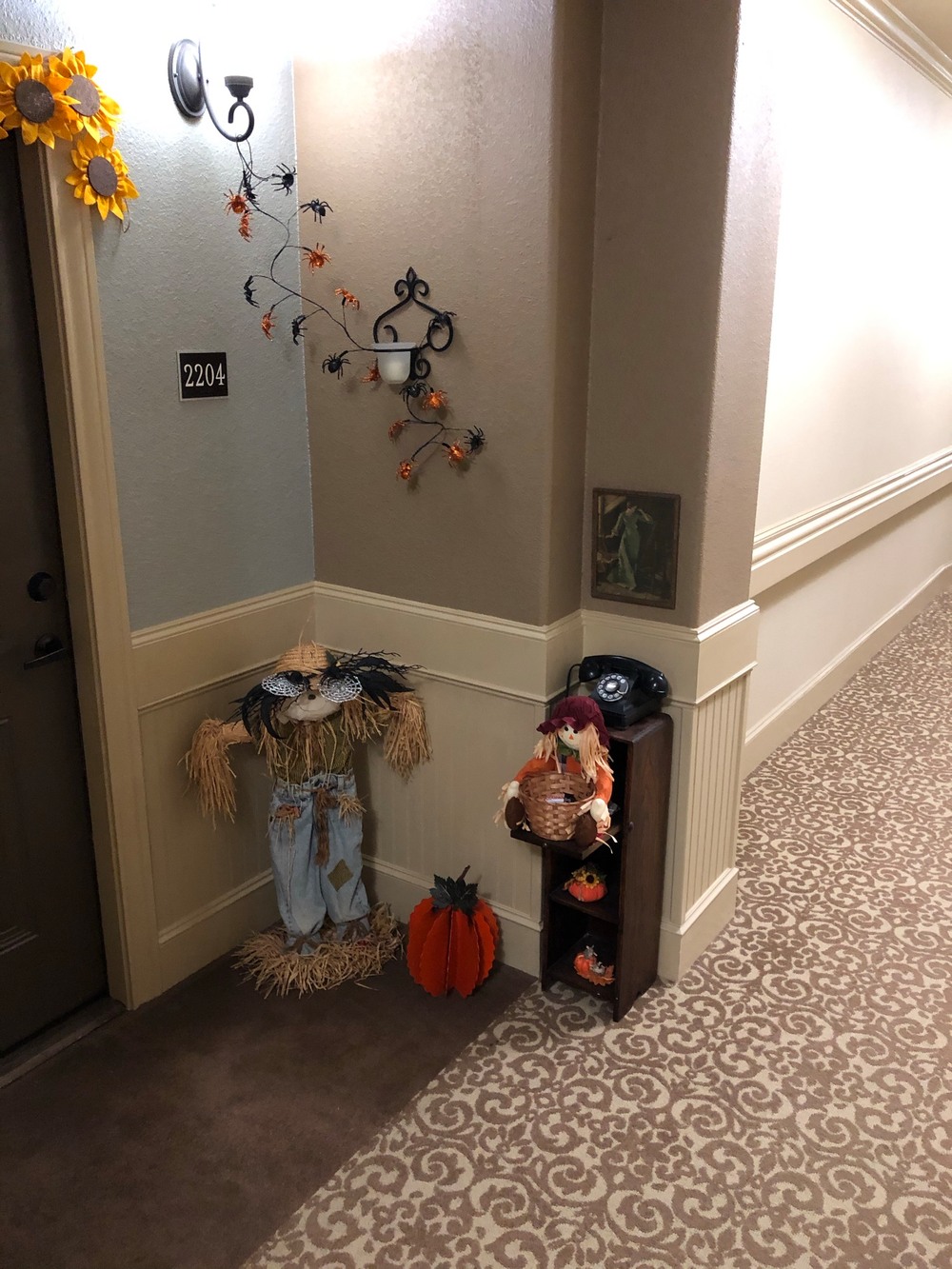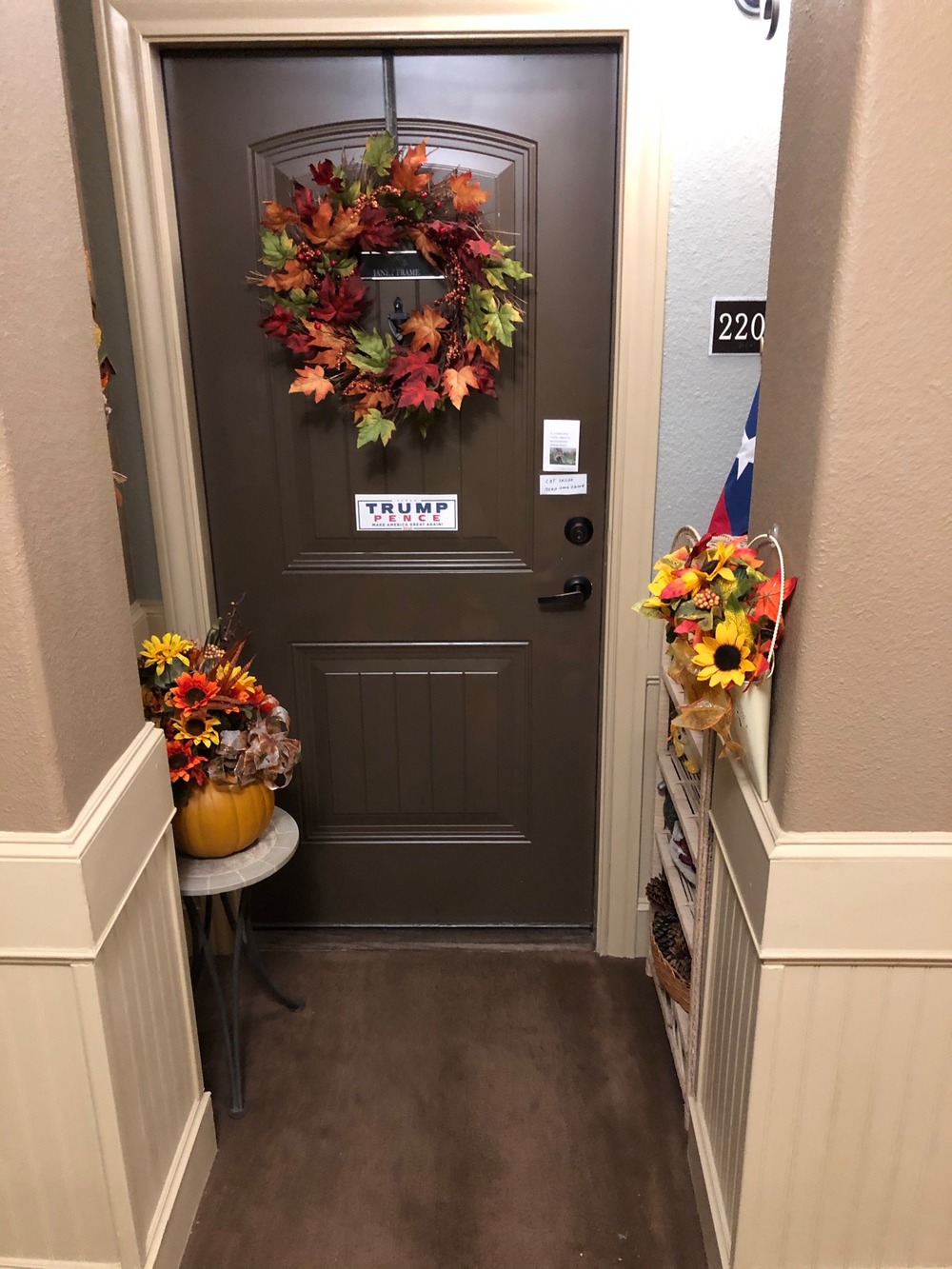 We have UT's Bevo!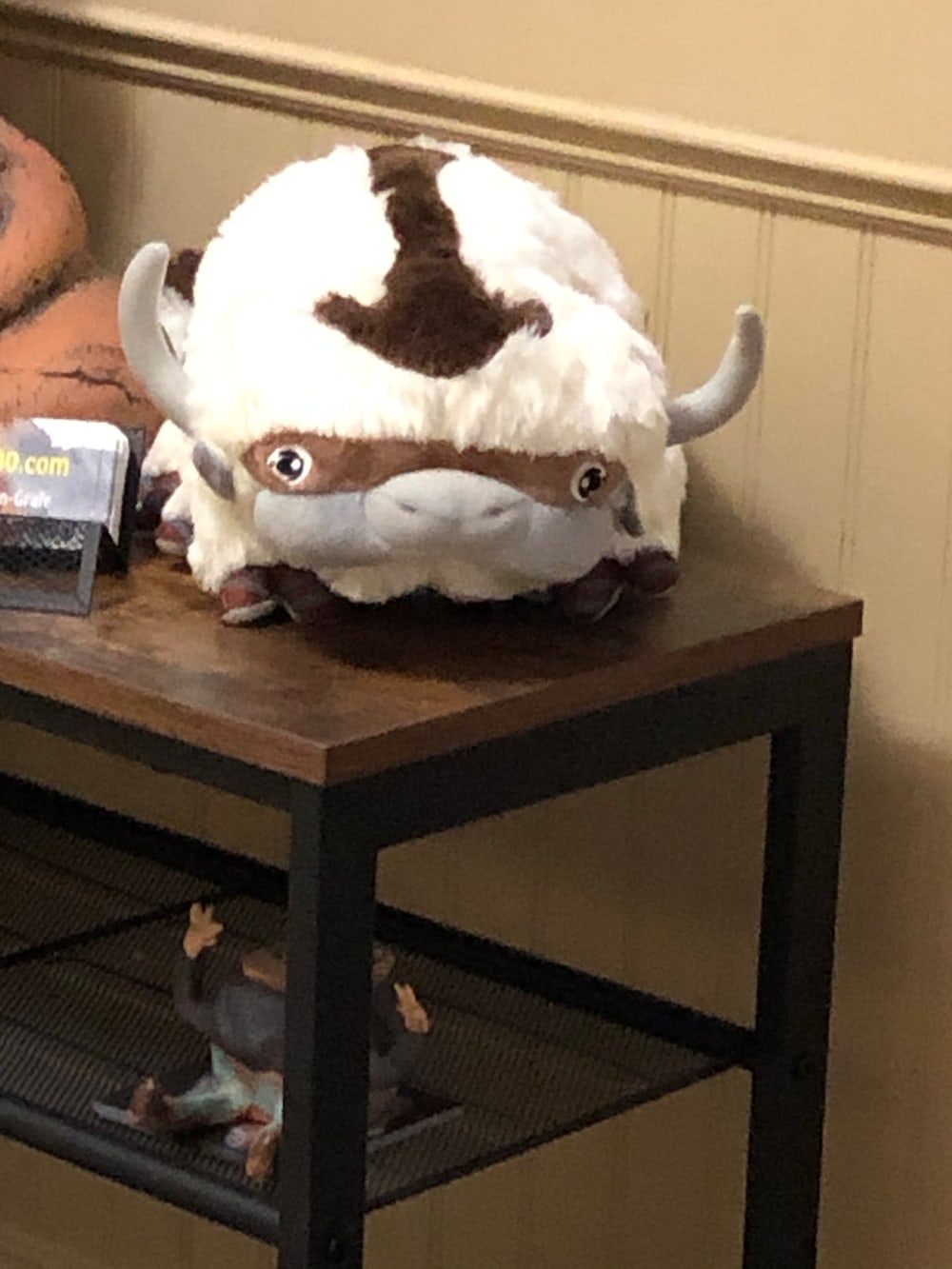 We've decided to include greeting cards on our website ArtAfter80.com, so there's been a flurry of activity. Two categories so far: Acrylic paint pours and Alcohol ink. Five-card packs of assorted art prints.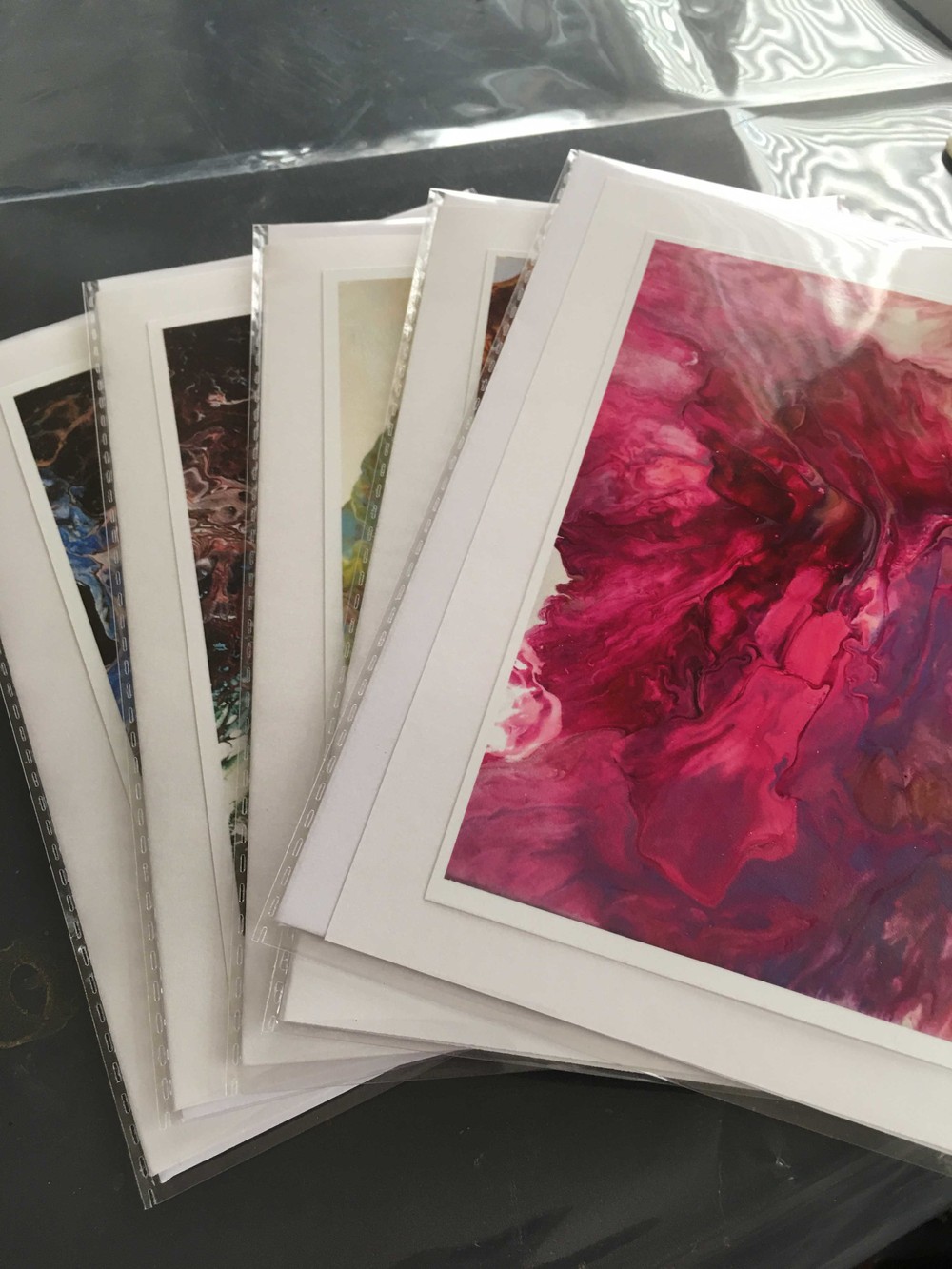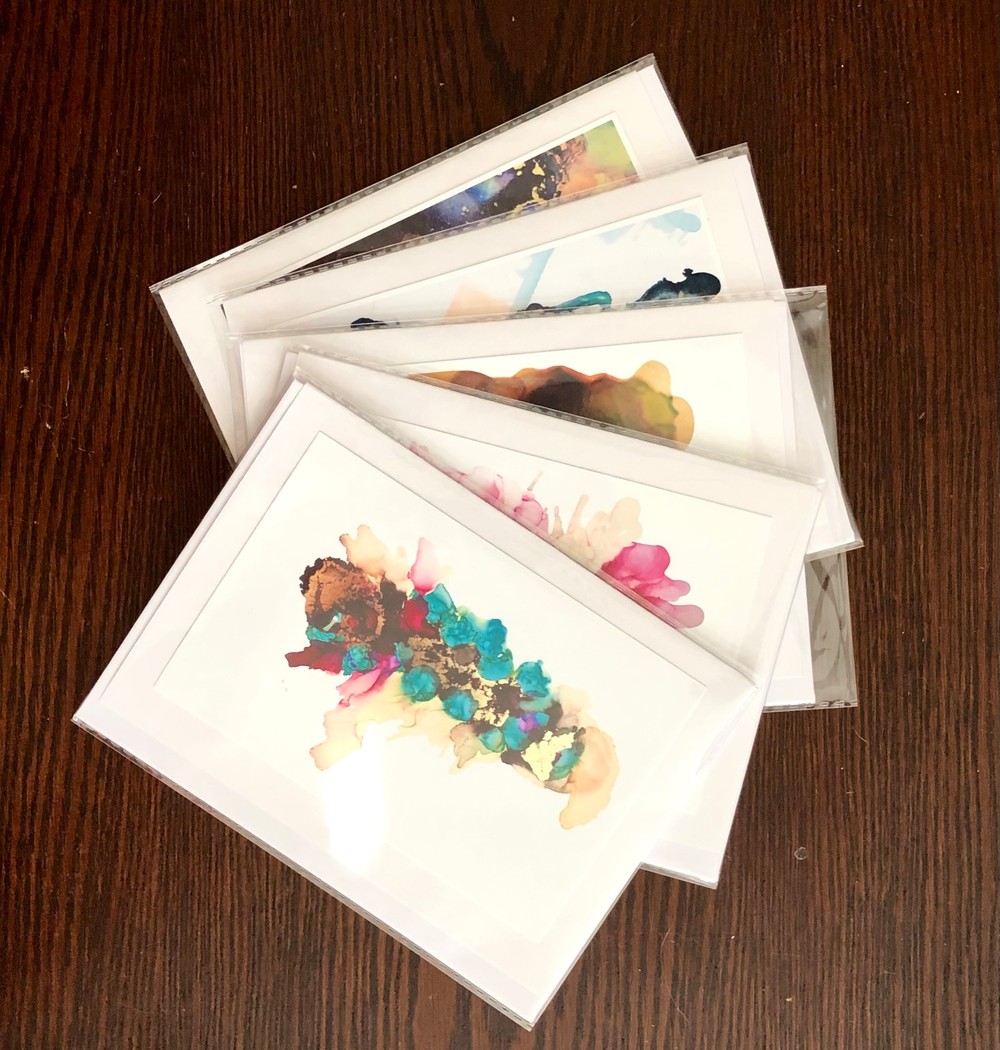 John has ordered a Mac Pro so is busy learning APPLE. He's doing some fascinating things with the new software. He can take a picture of one of his paintings and then add to it on the computer.[See pictures]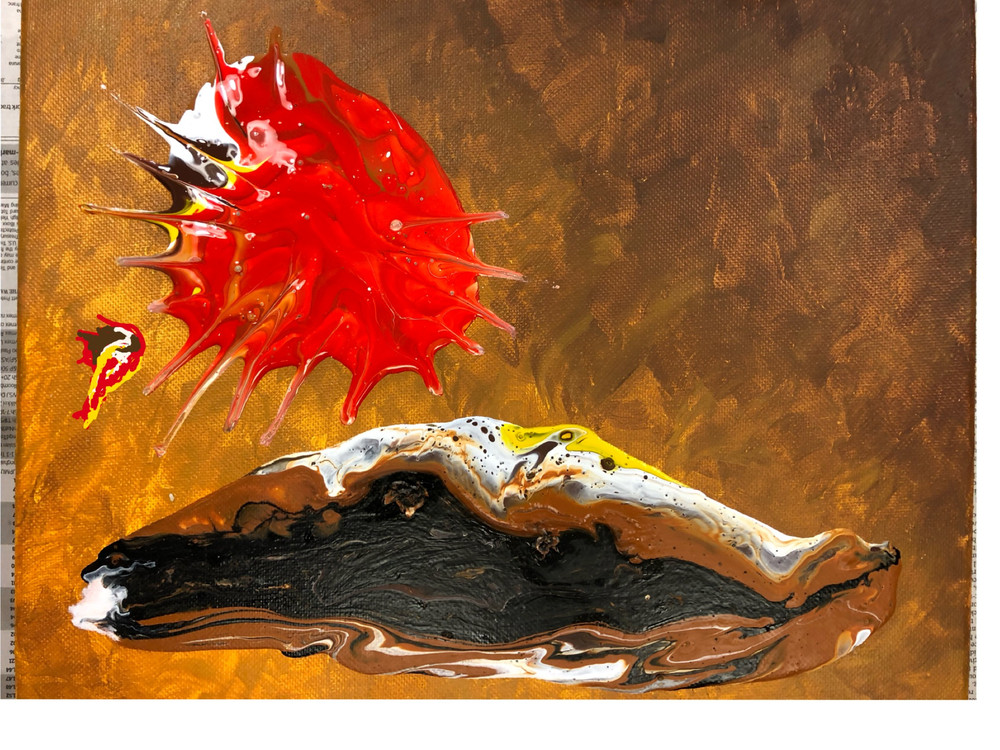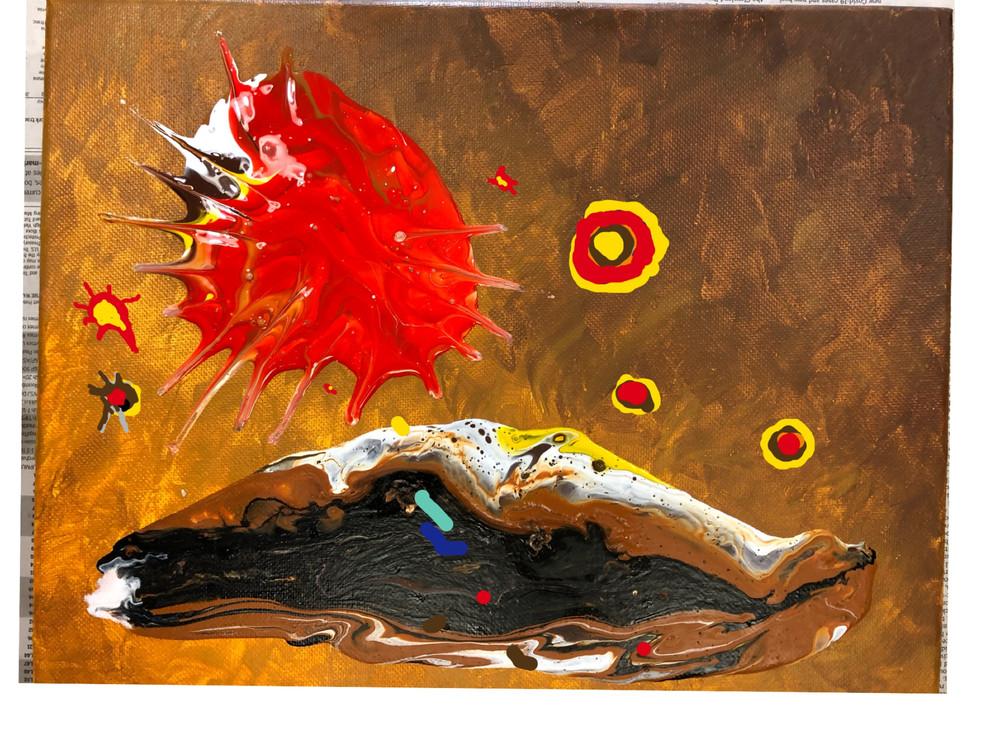 He's studying SWIFT and PYTHON too, just for the fun of it. I always knew he was amazingly talented when we worked together, but he continues to surprise me with these new talents.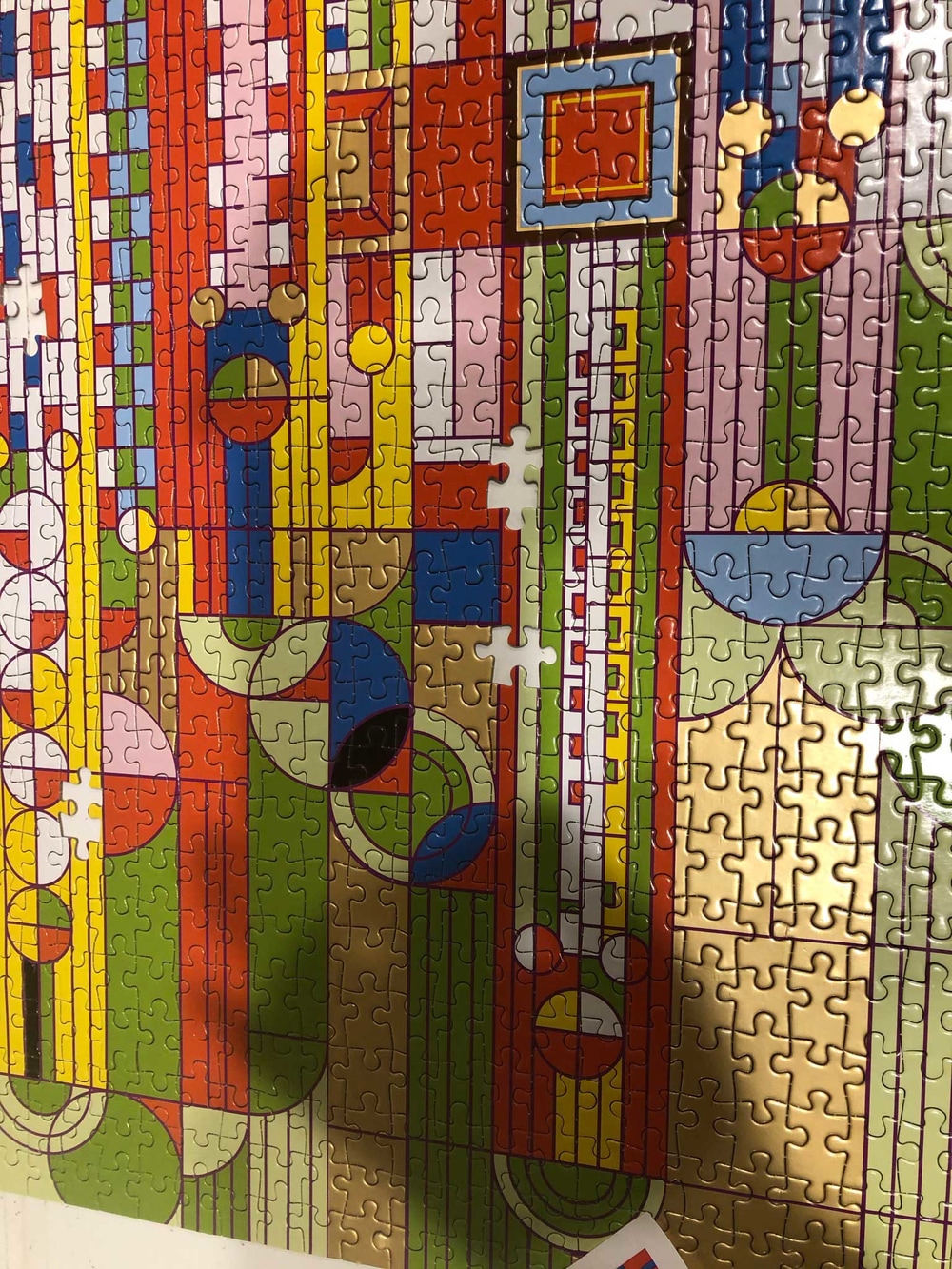 We finally finished the Frank Lloyd Wright puzzle. We were really stumped for a couple of days until Nusi discovered three pieces hidden undeath the mat on the table. As I worked on the FLW puzzle, I came to the realization that I didn't particularly like that puzzle. I think it's similar to what I discovered getting my private pilot's license. I have NO depth perception. Couldn't tell if that other airplane out there was flying towards or away from me. I find it amazing that I actually got my license, but I knew enough to realize that I shouldn't be flying around out there. Besides, it's a very expensive hobby! Maybe someday, I'll include my write-up on my solo flight from El Paso to Jal.
Anyway, we've made a new friend, Jean Clark, whose apartment is right down the hall from the puzzle table and she loves puzzles. She also has a wonderful art collection covering the walls of her apartment. There are so many hidden treasures here at Watercrest.
The puzzles are out there, available to anyone the wants to work on them, so it's always exciting to see that some pieces have found their way home. This is a picture of the new puzzle they're working on. [Picture of puzzle]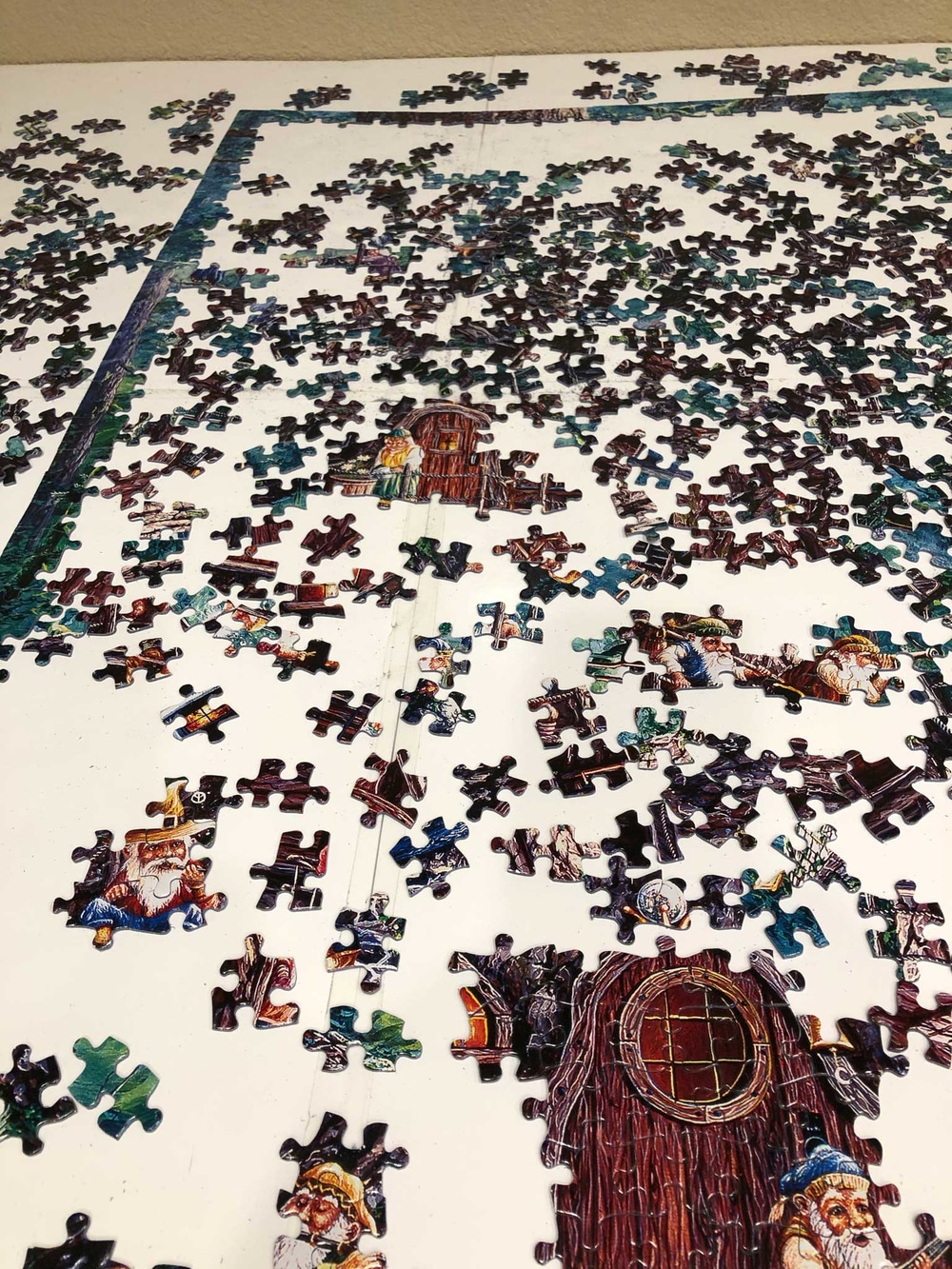 Fill out the form below to stay tuned for more news -- there's always something happening!
Susan Gibson-Grafe