John and I sold our house in Mansfield and have moved into a two-bedroom apartment in an "Active Adults (+55) Apartment complex. One important disclosure before we start: John is very organized and neat. I'm not! One bedroom is our bedroom and is inundated by my mess. The second bedroom is John's Studio and could be written up in Architectural Digest. Every apartment decorates its own doorway. We even have my little round lady from Santa Fe.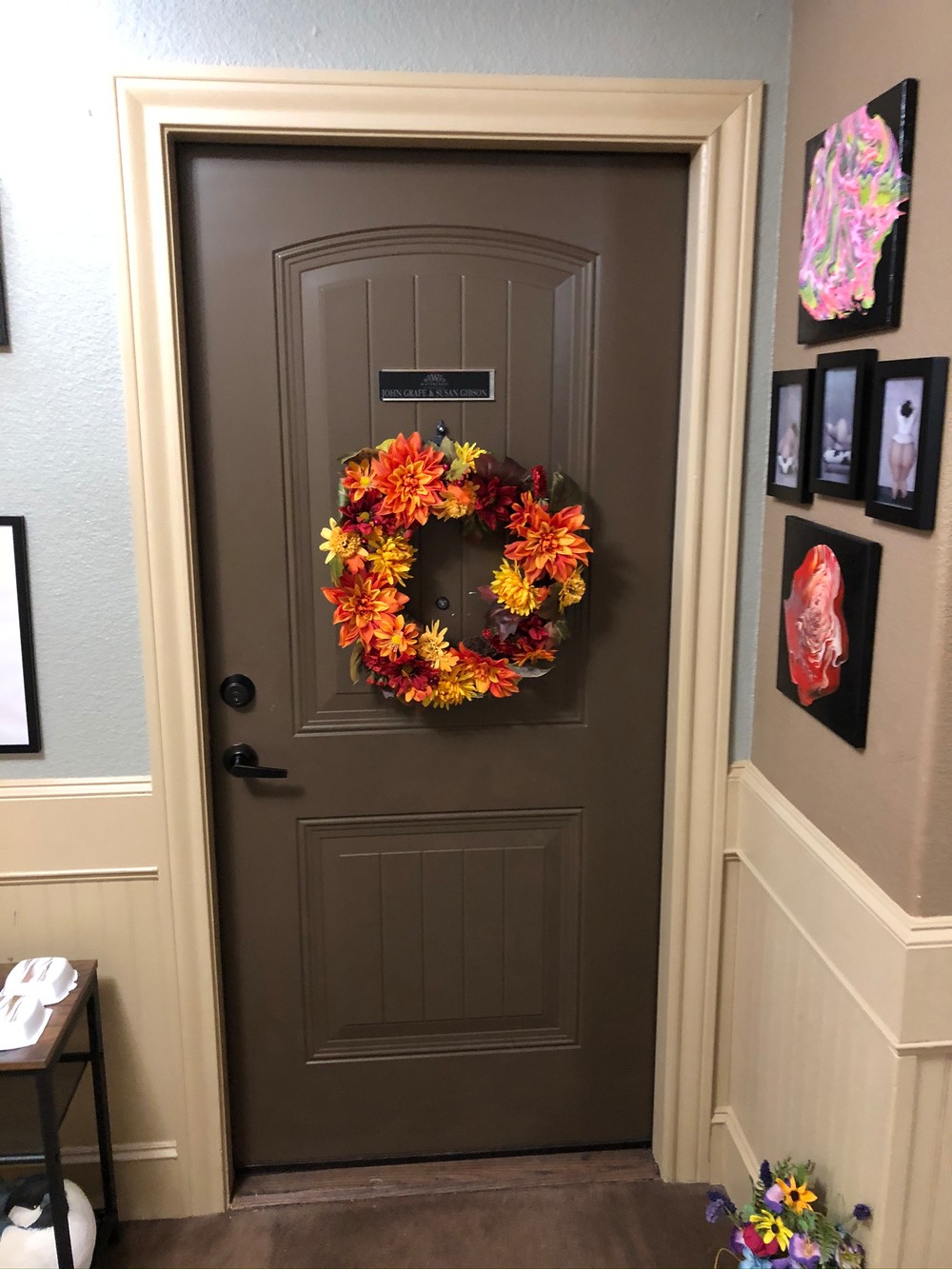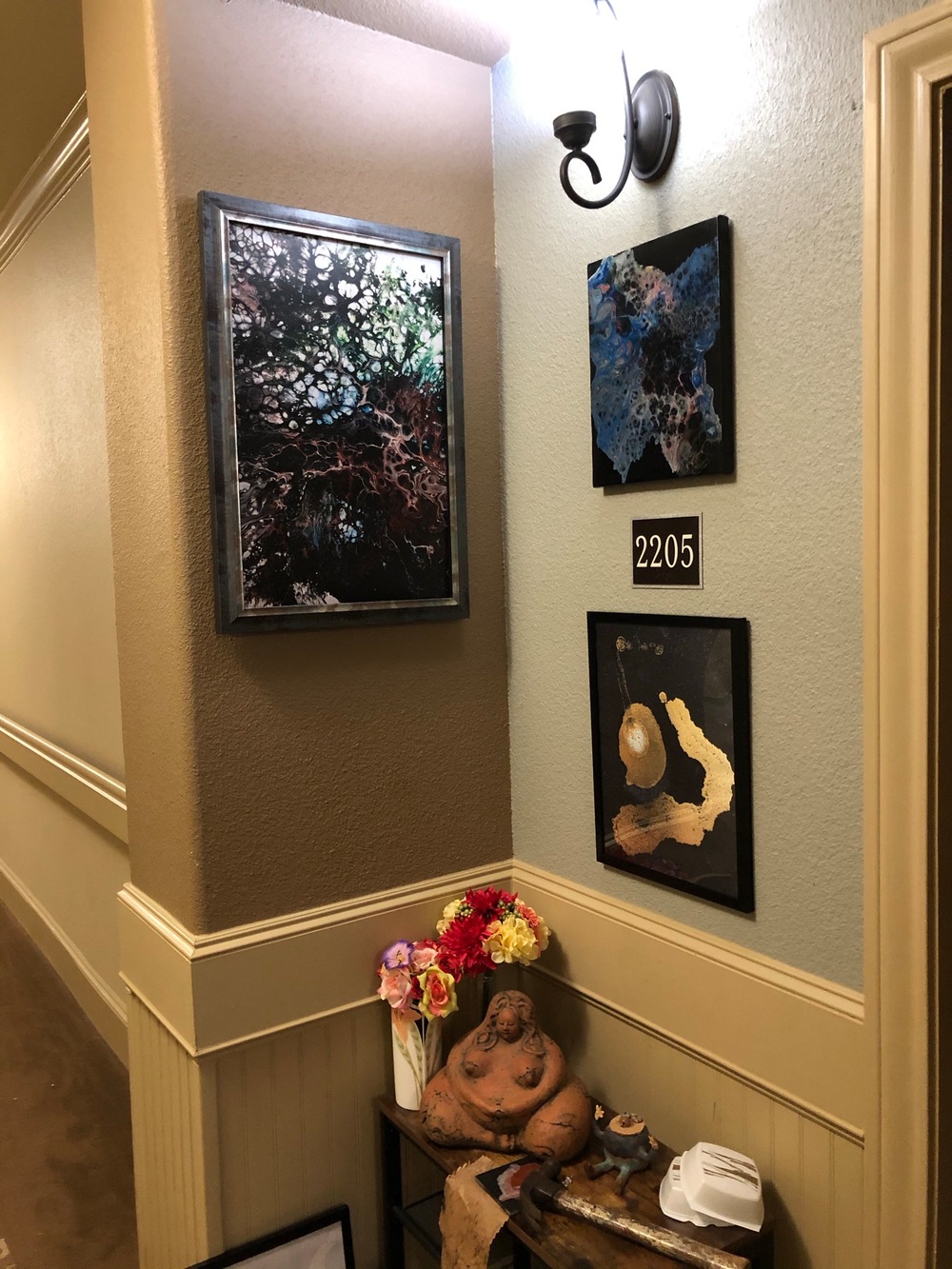 We have significantly downsized, although I still miss some of my "stuff". When we first decided to make this major move, we were on quite a tight schedule. First off, we received a phone call from someone who was interested in buying our house "as is". We had talked about the idea of moving but it was always out there in the future somewhere, sometime.
We told all the kids (John has four daughters and I have one son) that we were going to move and to come and get what they wanted. That was quite a flurry of activity and hardly made a dent in what we still had. The packers were scheduled to come on Wednesday, November 12th. The movers were scheduled to arrive on the following Friday. We decided to do an estate sale for everything we were leaving behind.
That Friday morning John ended up in the Mansfield emergency room because he couldn't catch his breath. He was hoping it was just some sort of allergic episode, but NO! Ends up it was his heart. He was med-evaced to Dallas the next day. I went with him and his daughters managed the move. Saturday morning he went into surgery to replace one of his heart valves. He made it through and was released the following Saturday, December 3rd. Ann and David (daughter #1 and her husband) were wonderful about driving me back and forth between Mansfield and Dallas, and, at long last. took us back to our new home at Apartment 2205, Watercrest, and we've been here ever since.
Most of the time locked down because of Covid-19. Even though both of us fall into the endangered group (65+), we feel safe here. Life changed a lot on April 3rd when one member of the staff tested positive and lockdown began. No other cases since then. It's now September and the lockdown is beginning to lift – sort of unofficially. The only people allowed in are authorized care-givers.
But John and I are safe and happy and are having fun playing at being artists. A bit of a stretch for two old engineers.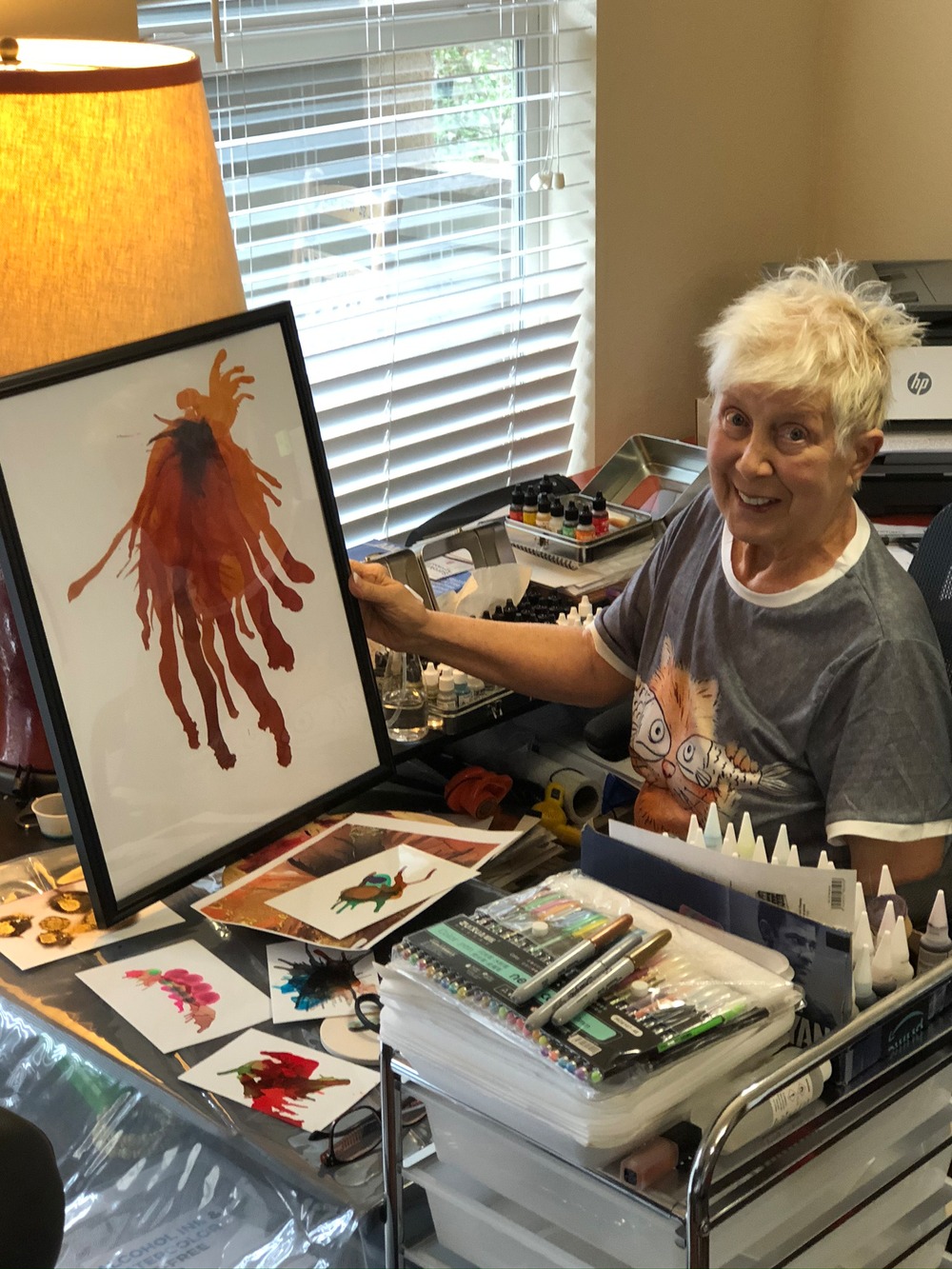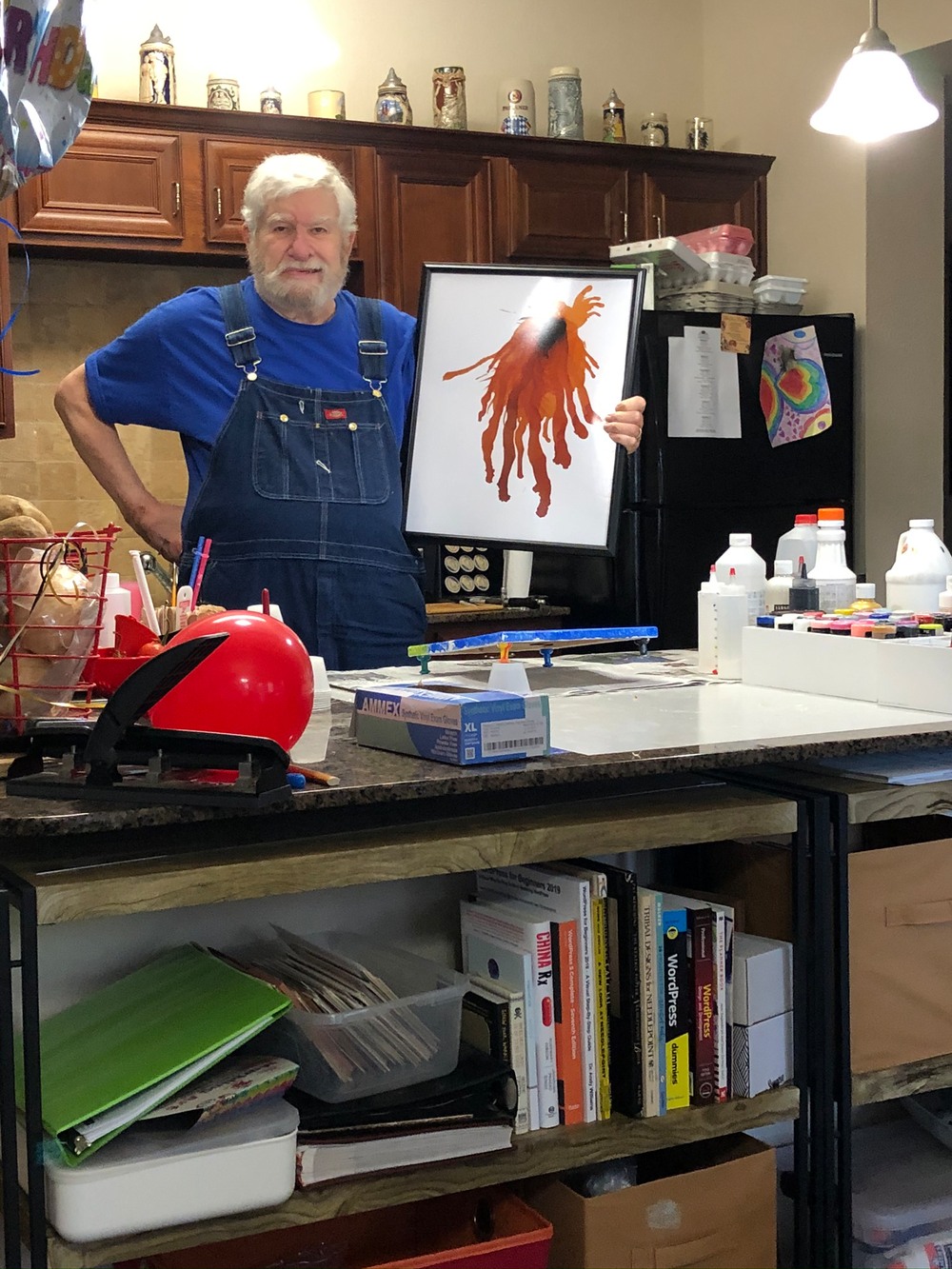 Thanks for checking in -- more news to come . . .
Susan