End of October
Oct 30, 2020
End-of-October
I know there is a lot of controversy about the efficacy of masks during the Covid-19 threat – some reasonable and some not. But one of the things that concern me is that the masks conceal smiles. Just seeing someone smile on a bleak day brings out a reciprocal smile and the world is a better place. Even more basic, is our defence mechaism of trying to read somebody's intention when we feel threatened. No way to do that if the other person is wearing a mask – even just a surgical mask. Causing even a greater fear of the unknown danger. I know this is an exaggeration, but I wonder about the long term effect of everyone wearing a mask. No more smiles. What happens to humanity?
On a brighter note, Watercrest at Mansfield is really turning festive. It helps that we're all relatively safe from the threat of Covid-19, even if everyone is wearing a mask and staying away from each other.
The contest for the best door Fall decoration is over, with the winner to be announced on Halloween. John has been roaming the halls taking pictures.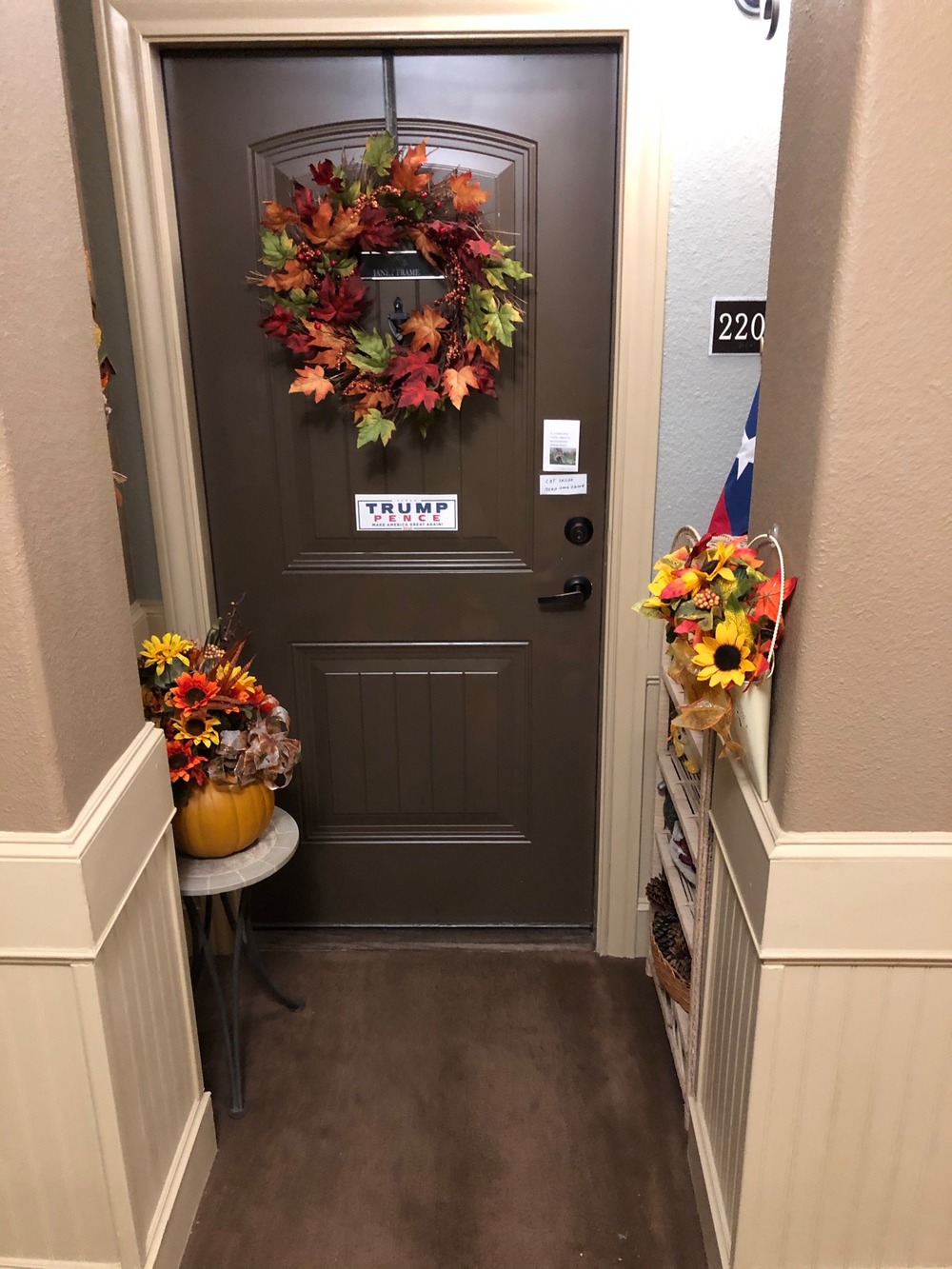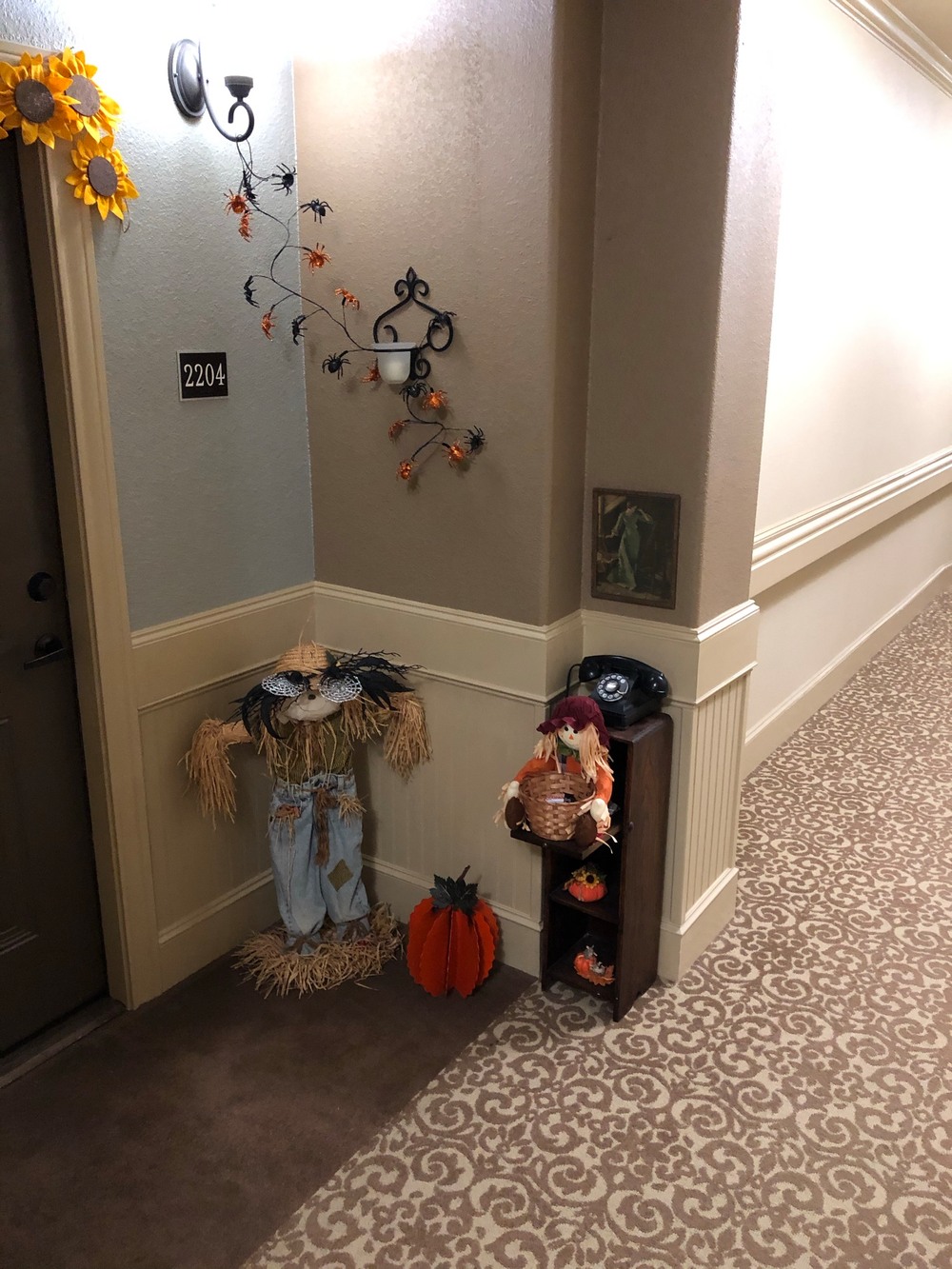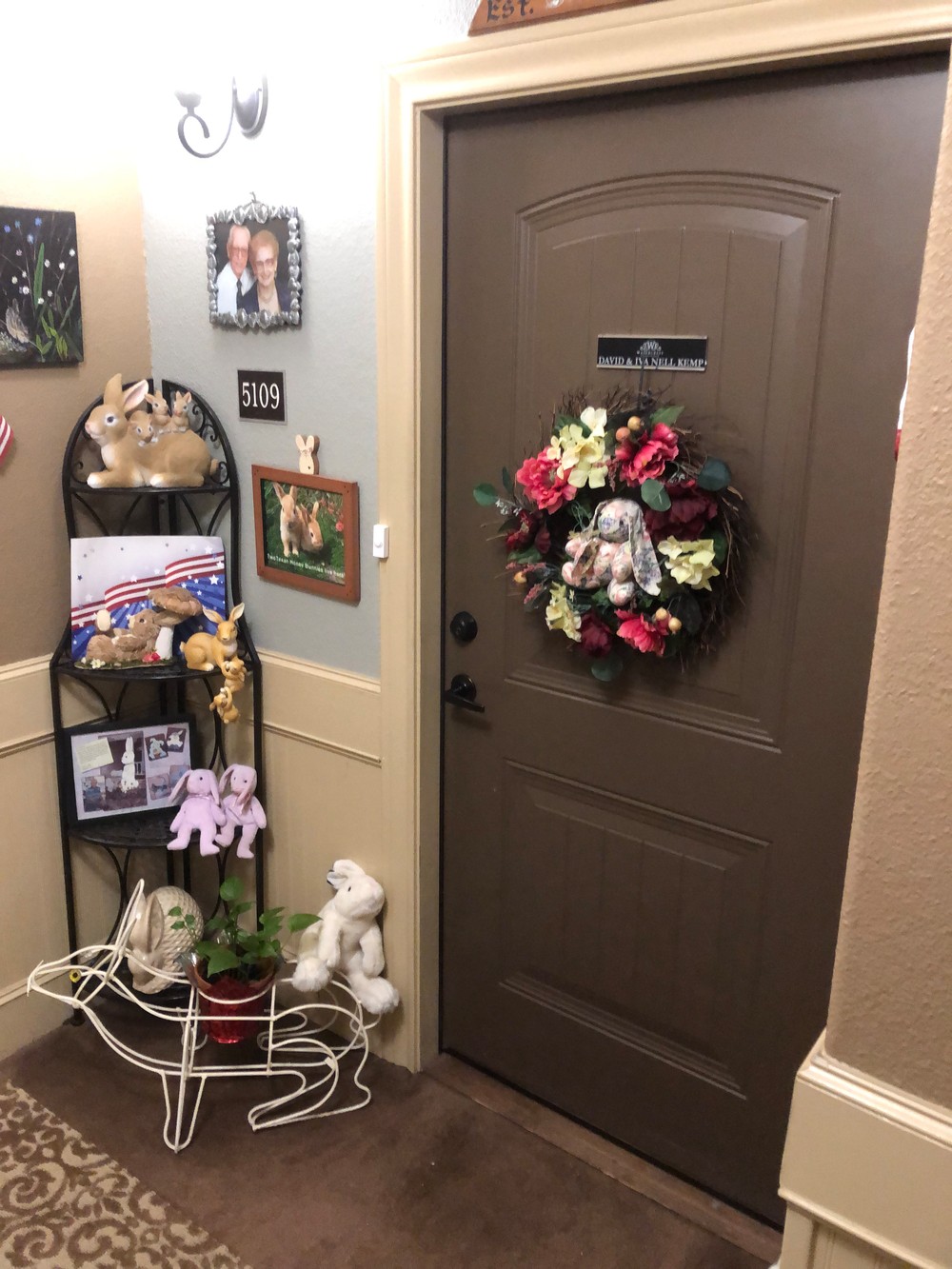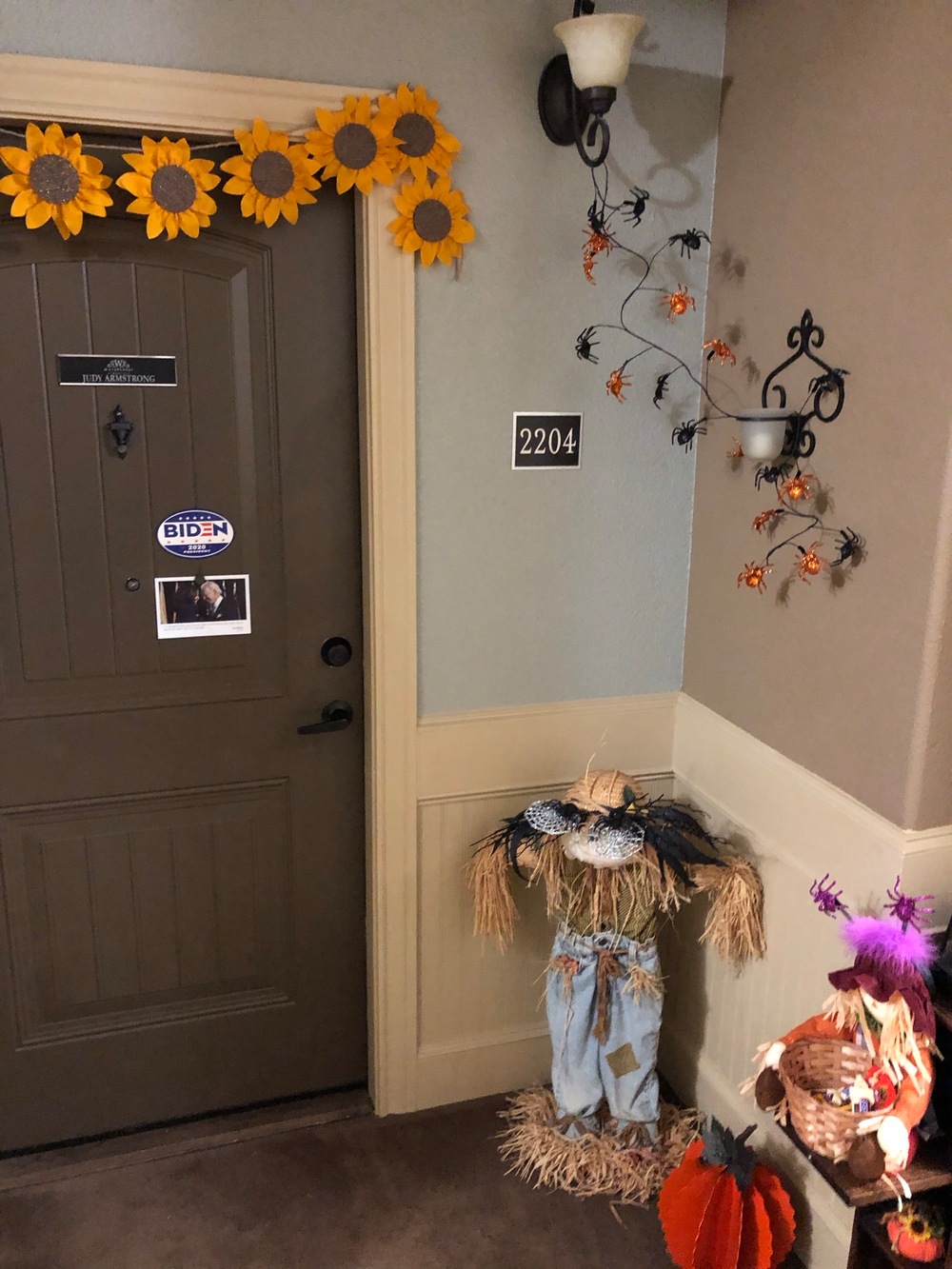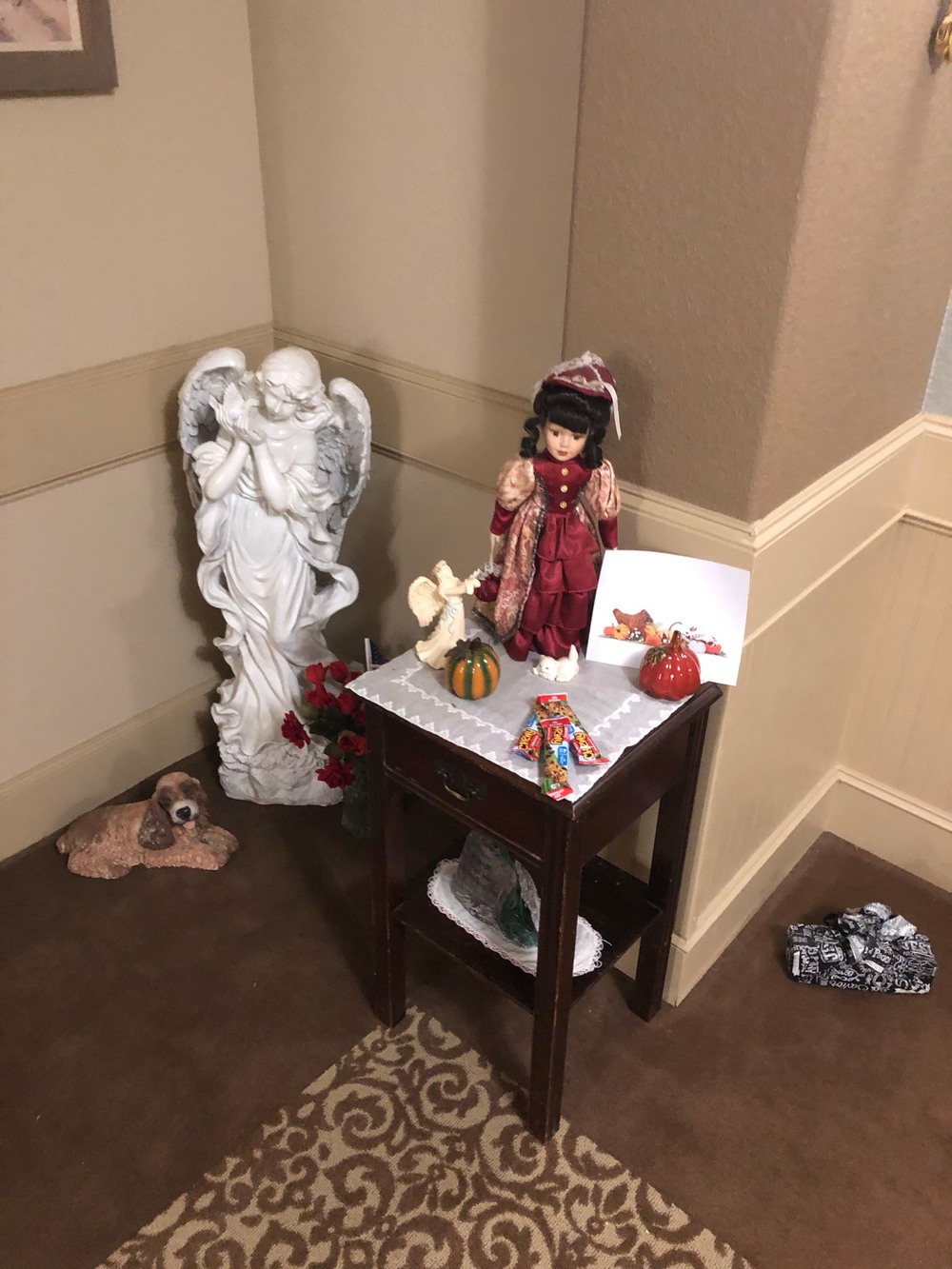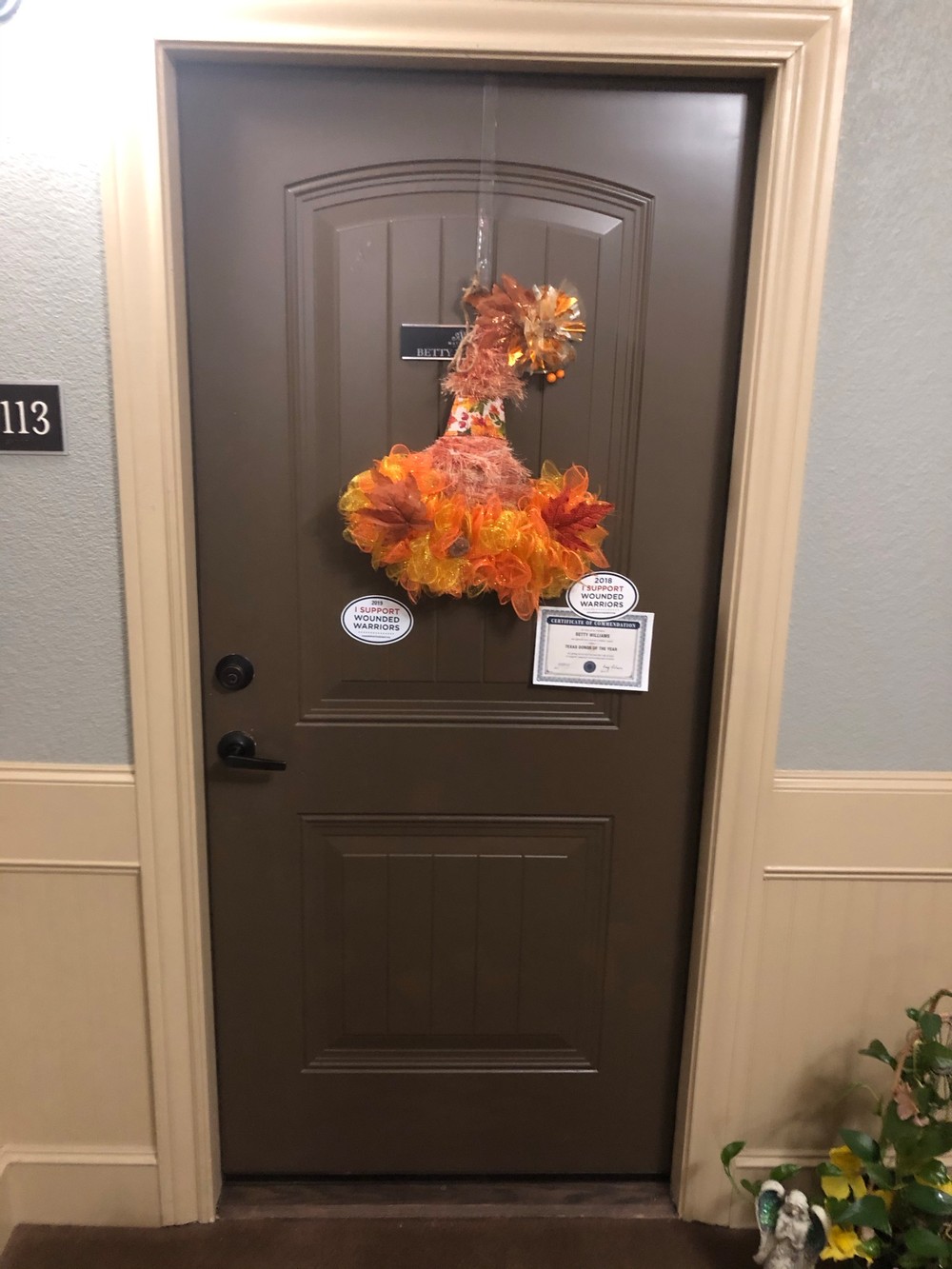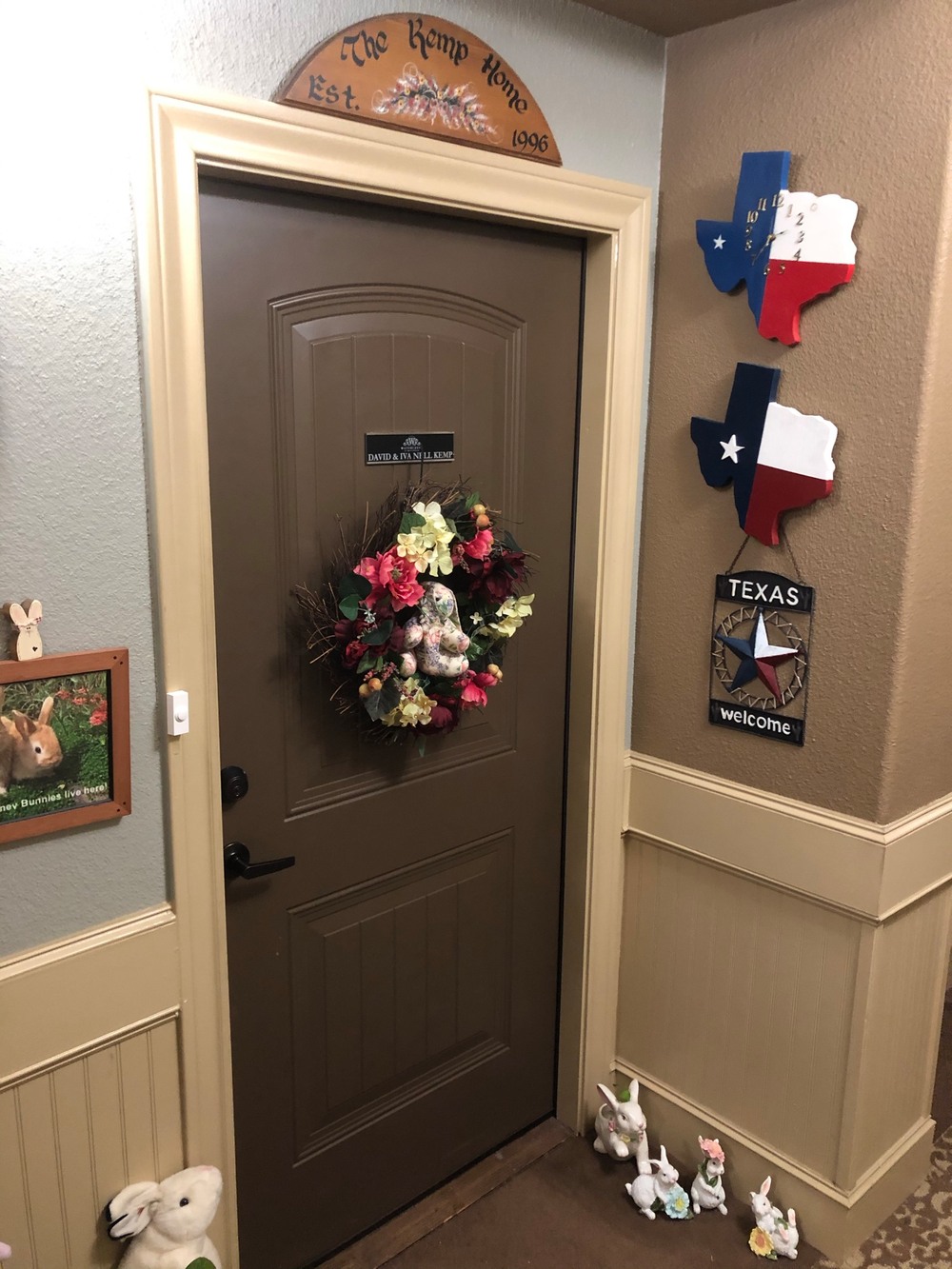 John has continued to astound with his artwork. Here are his two new ones he's working on: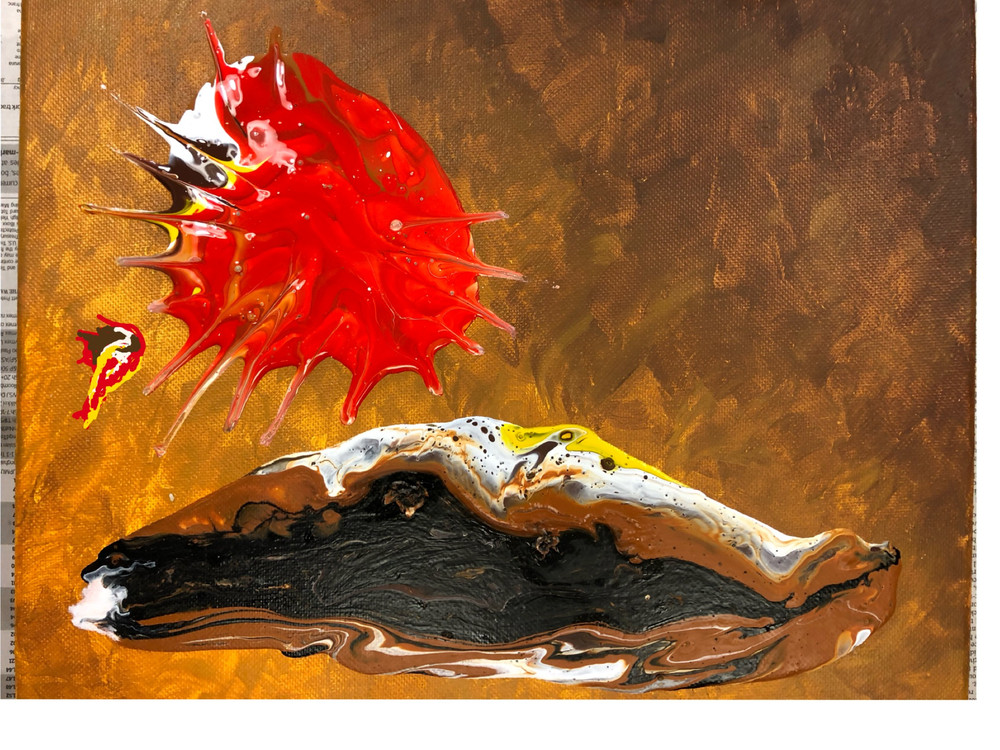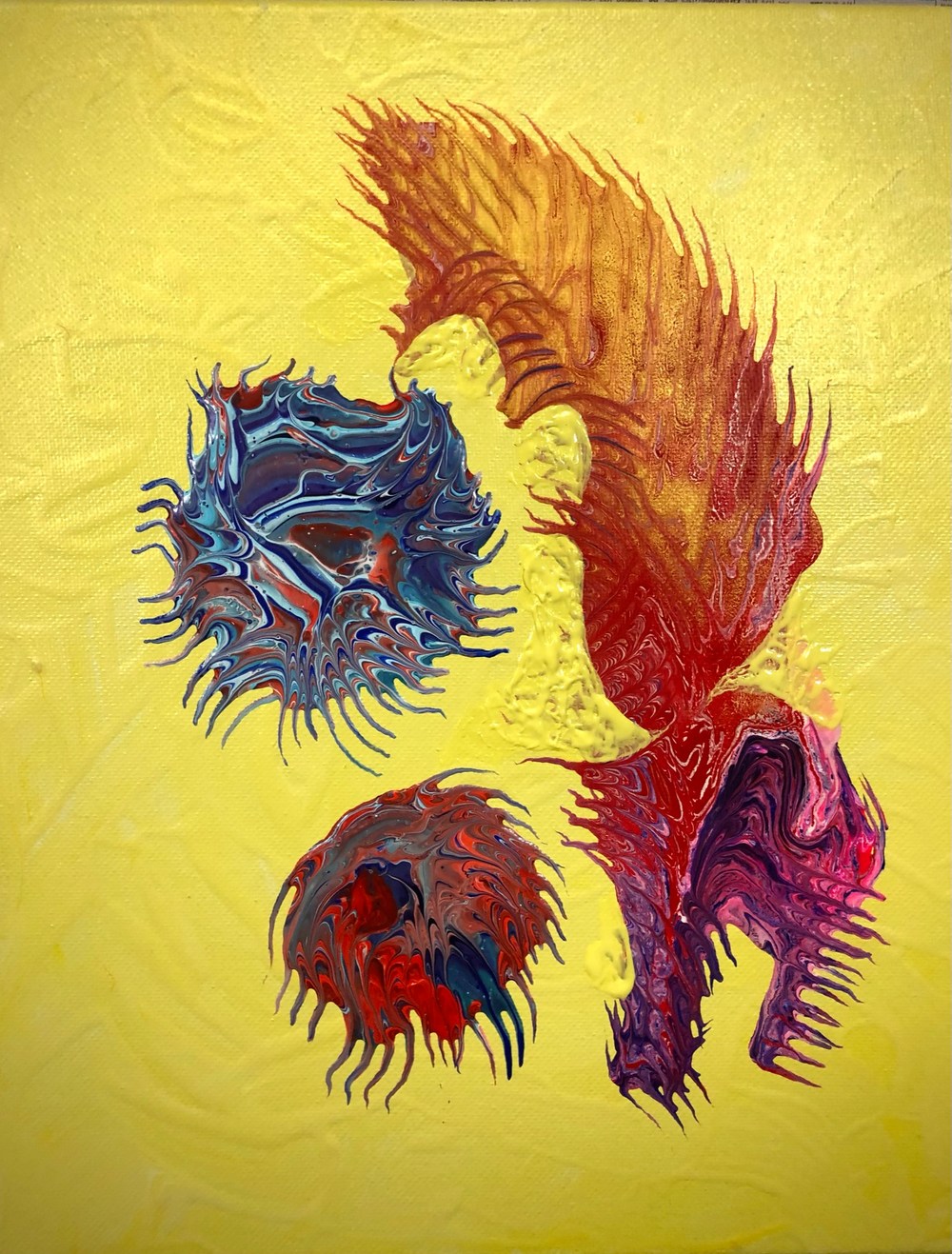 The artist at work: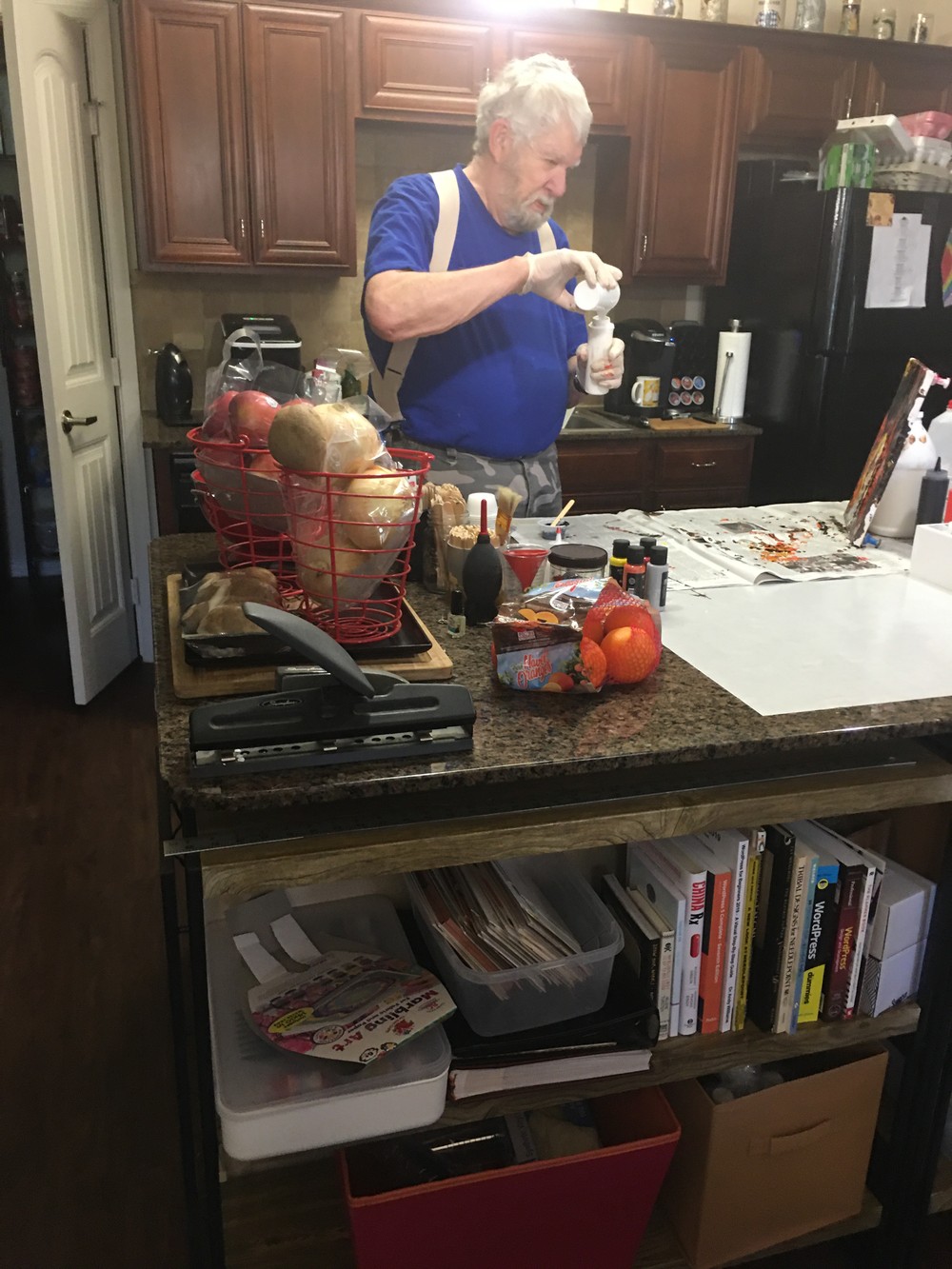 Stay tuned for more stories from the home!
Susan Gibson-Grafe